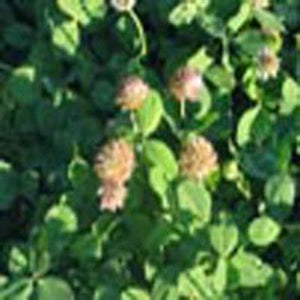 Clover, Strawberry
Regular price
$3.95
$0.00
Unit price
per
Trifolium fragiferum. Perennial 8-14"
Strawberry clover is a low growing perennial, native to the eastern Mediterranean and southern Asia Minor Countries. Resembles White Clover in stature, grows 8 to 14 inches tall, reddish pink ball like flowers. Strawberry clover is mainly used for pasture, as a ground cover in orchards and vineyards and as a green manure crop. Versatile ground cover tolerant of flooding, for up to 2 months, yet will withstand drought.  Will grow in moist alkaline and saline soils. Grows best with at least 25 inches of rain but will maintain with a little as 17 inches of rainfall. Strawberry Clover is more tolerant of harsh growing conditions than is White Clover. Plant late fall or spring.  Zones 5-8.  One pound covers 1000 sq.ft. or sow 6 to 10 pounds per acre.
Planting Directions: Sow seeds in well prepared soil. Broadcast seed over planting area and rake into the soil to a maximum depth of one half inch. Do not allow soil to dry out until seed has germinated. Plant in early Spring or late Fall. Full sun to partial shade. Water regularly until well established.
---