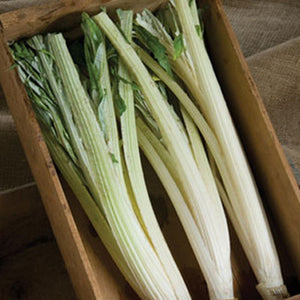 Porto Cardoon
Regular price
$2.95
$0.00
Unit price
per
Cynara cardunculus Open Pollinated.
120 days. 

Tender perennial; treat as annual in cold climates. 

Widely grown in Europe for the delicious thick stalks. 

Sow Porto Cardoon in April; blanch like celery in September. Good in stews, soups and salads. Show-stopping in the garden reaching 6' with impressive silvery foliage; huge, thistle-like, purple blooms.   
  Planting Directions:  Sow seeds as early in spring as ground can be worked and soil temperature is 50°.  Sow seed 1/8" deep in well prepared soil that has been amended with rich compost or a general garden fertilizer. Germination takes 14-30 days.  Thin seedlings so that mature plants stand 3' apart.  Plant in full sun with some protection from afternoon sun in very hot locations.  Water regularly and deeply.
---