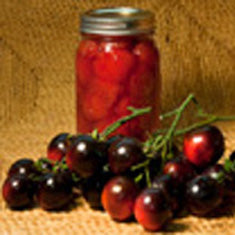 Indigo™ 'Rose' Tomato Organic
Regular price
$3.25
$0.00
Unit price
per
Open pollinated,
70 days. Indeterminate.

IndigoTM Rose has beautiful eye-catching hues of deep purple where sunshine hits the fruit to red/orange where a leaf or stem shields an area from the sun.

The saladette sized fruits are excellent in salads, for snacking and I even canned a few quarts this summer.

The presence of a high anthocyan content offers some disease resistance. From fighting cancer to fighting wrinkles anthocyanins are regarded as one of the chief reasons to eat our deeply colored fruits and vegetables.

A release from Oregon State University, from the traditional breeding program of Jim Myers, dept of horticulture. Non-GMO


U.S. PVP # 201100302 and Canada PBR #14-818
Planting Directions
:  
Plant seed indoors 6-8 weeks before transplanting in  spring.  Sow seed 1/2" deep in sterile starting soil,  maintaining a soil temperature of 65° to  95°. Germinates in 6-10 days if soil is kept at 85°.  When seedlings are 10 days old replant (if using seedling trays) into 2" or 4" pots. Transplant outdoors when soil temperatures are at least 70° in well drained soil enriched with organic matter or a general purpose fertilizer. Space plants 2' to 3' apart. Avoid high levels of nitrogen in the soil as this promotes vegetative growth and reduces yields. Water regularly during growing season and  reduce or withhold water when tomatoes begin to ripen.
---